Welcome to the WOR Pony Club!
---
Notices!
REMINDER: When sending e-transfers to the WOR Treasurer, please use the e-mail: wortreasurer@ponyclub.ca

November

Annual General Meeting - Saturday November 25th (10:30am - 3:30pm) - Wellington Museum & Archives, 0536 Wellington County Rd 18, Fergus, ON
Thanks to Ontario Equestrian for supporting the Ontario Regions of CPC by providing a clinic with Jessica Phoenix at the Royal Agricultural Winter Fair, 2017. Guelph Pony Club's, Bronwyn Twolan was the lucky WOR participant
Check out the Educational Resource materials posted under the Downloads section. Special details for for A - C2 levels and worksheets available for the lower levels as well. Thanks to BCIN for sharing this information with us.
2018 Membership CPC Forms available under Downloads!!!
Check out some great videos created by Equine Canada about National Rally (hosted by WOR), Canadian Pony Club (Builder Organization) and National "A" PPG (hosted by COR).

---
<
The Western Ontario Region of the Canadian Pony Club is located in Southwestern Ontario and is bordered by Lake Erie on the south, Lake Huron and Georgian Bay on the north, the state of Michigan on the west, and HWY 27 which runs roughly from Toronto to Barrie on the east.
Our Regional Chair is Sherry Jackson who can be reached via email at wor@canadianponyclub.org
We have approximately 300 members in the Western Ontario Region. Each of them has the opportunity to take part in activities within their own Branch and in addition, we hold annual Region wide competitions in Quiz , D Rally , A/B/C Rally , Tetrathlon , Dressage , Show Jumping, Prince Philip Games , and Le Trec. Testing is also a key component to our membership program.
National and International competitions are also held in most of the above activities and Western Ontario is one of the most active Regions in those events. We almost always send teams to all National events and usually have one or more representatives on International teams which represent Canada in world-wide Pony Club competitions.
Membership fees vary depending on the amount of instruction, clinics, or other services provided by each Branch. However, since the main support for Pony Club is volunteers, all Branch fees represent a very high value for the money.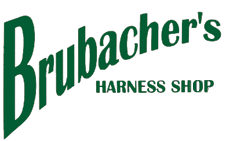 The Region has an arranged with Brubacher's Harness Shop to receive a "bonus" of 10% of the value of all purchases and repairs for Pony Club members
Click on the logo above to visit their website and review their large catalogue.