2019 Inter Pacific Exchange

Scroll to the very bottom to see the complete rotation since 1961
2017 Inter Pacific Exchange
28th IPE
Hosted by the USPC June 28 to July 12
Rider Application, Coach Application, Team Manager Application,
Canadian Team
Danielle Suzuki     WOR
Samara Balfour     WOR
Joecy Peters     NS
Jacqui Dennis    Team Manager
Dana Balfour    Team Coach
Team Shirts are provided by Equestrian Factory Outlet.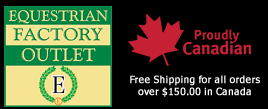 More information will be posted as it becomes available.
**********************************************
INTER PACIFIC EXCHANGE
27th Inter Pacific Exchange
Hosted by Canada
July 31 to August 17, 2015
2015 Canadian Team
Stephanie Strome     Strathcona Pony Club      ANR
Sarah Gilmour    East Maple Ridge Pony Club    BCLM
Marlies Kerkhoven    Mission Hills Pony Club    BCLM
Samara Balfour    Bright Water Pony Club    WOR
Coach - Dana Balfour
Chaperone - Janette Strome

Updated Itinerary
Land Fees for 2015 are $800 Canadian.
IPE 2015 Announcement
************************************************************
************************************************************
INTER PACIFIC EXCHANGE
26th Inter Pacific Exchange
Hosted by Australia
July 26 - August 12
Canada Announces the IPE 2013 Team
Eleanor MacLean       Vancouver PC          BCLM
Natasha Matte            Oxford Downs PC    SLOV
Samara Balfour          Bright Water PC       WOR
Trevor Clarke             Vancouver PC           BCLM

Coach: Margot Vilvang
Chaperone: Jacqui Dennis
Alternate Rider: Kaya Hunter

The IPE will begin with 6 days on the Gold Coast, south of Brisbane.  Accommodation will be at the Runaway Bay super sports centre(http://www.rbssc.com.au).  After the activities of the Kangaroo Cup (a Horse Trails) at Southport Pony Club on the first Saturday and Sunday, the group will visit the Outback Spectacular, a well known location for dinner and entertainment.
There will follow a trip to a horse stud in the hinterland and a visit to Mount Tamborineand the Aussie Pie Shop.  There may be time for a visit to a theme park such as Wet and Wild or a Canal Cruise.
The teams will then travel to Warwick in the near outback, where the weather will no doubt be chilly.  The teams will experience some great country hospitality and canparticipate in two days of horseback riding activities.  These could inculude such things as team penning, cross country riding in the Warwick 3* course, gymkhana events or trail riding.  Come prepared!
Travelling onto the Sunshine Coast, north of Brisbane, the teams will be based at Noosaville along the Noosa River.  Activities in this area will include a visit to Australia Zoo (http://www.australiazoo.com.au) and a trail ride experience with Alex Watson, an Australian Olympic Pentathlete who has a stable full of Australian Stock Horses. (http://www.equathon.com)
The Nationals Cup competition (Show Jumping) will take place at Kenilworth Show Grounds, a 30 minute bus ride inland from Noosaville and will take palce in the final weekend of the exchange.
The team should plan for at least one extra travel day on either end of the tour.
Application Forms
Costs include an $800AU land fee plus about $2200 in airfare.  The entire team will leave from one central location, probably Vancouver.  Candidates from east of Vancouver will have an extra airfare.
The team members will also be responsible to cover 1/2 of the airfare and land fees for the Coach and Chaperone.
Inter Pacific Exchange
25th Inter Pacific Exchange 2011
Hosted by New Zealand May 1st to May 15th
To see more photos, visit the NZ web site at
http://www.nzpca.org/tours/inter_pacific/#table2
Congratulations to
Team Canada
Nayla Charbonneau Vancouver BCLM
Mariah Chapman Armstrong BCIN
Rachele Foote Annapolis NS
Kelsey Campbell Vancouver BCLM
Kat Lessing Campbell Valey BCLM
Coach Margot Vilvang
Chaperone Sheila Taylor
New Zealand Pony Clubs Association Inc.
2011 Inter Pacific Exchange - Itinerary
Sunday 1st May
Arrival at Wellington Airport - teams will be transported by bus to the Makahika Outdoor Pursuits Centre, Levin
Arrive Makahika Outdoor Pursuits Centre - welcome, team activities - http://makahika.com/Makahika/Location.html
Evening Meal followed by personality types explored - fun activity
Monday 2nd
Makahika In-Camp Adventure Programme
High Ropes, Climbing, Abseiling, Flying Fox
Dinner and overnight at Bush Hut
Tuesday 3rd
NZ Bush and navigation exercise - Team competition. (Riders will see some of NZ's most beautiful native forest, fauna and animals during this activity).
Return to Makahika Outdoor Pursuits Centre for evening meal
Games night and social time
Wednesday 4th
Thursday 5th
Horse trekking from Makahika in two groups
Half day activity, half day rest and relaxation
Friday 6th
Saturday 7th
Meet with team horses and training session
Sunday 8th
Compete at Horowhenua Gymkhana Teams
Events - games, show jumping and some flat classes (to be confirmed on the day)
Monday 9th
Tuesday10th
Wednesday 11th and Thursday 12th
Two day and one overnight excursion -
Friday 13th
am - Hamilton, select horses for the Nations Cup
pm - visit horse stud; participate in a polo game followed by a BBQ tea at Kihikihi
Saturday 14th
Nations Cup
Formal Dinner
Sunday 15th
Bus to Auckland for departure
Team Managers will be informed of the date and venue of IP Meeting on the evening of Sunday 1st May.
Map of North Island. Use this map to find each of your New Zealand destinations - http://www.backpack-newzealand.com/mapofnorthisland.html
The Inter Pacific Exchange involves Canada, the US, Australia, New Zealand, Japan and Hong Kong.
It is held every two years and usually involves Show Jumping and Eventing.